Playlists/ Themes/Visuals:Theme: Story Overall -
http://open.spotify.com/user/highlandfling22/playlist/1e37DG33hnsEFfeWeX7CDM
Miss Neon Bullet's Mix -
http://open.spotify.com/user/highlandfling22/playlist/6RXebd30G6O7skrtAIGaqG
Miss Candy Striper's Mix -
http://open.spotify.com/user/highlandfling22/playlist/6RXebd30G6O7skrtAIGaqG
Polyvore:
http://www.polyvore.com/stay_with_me/collection?id=3860803
Summary:
All Colleen Murphy thought she was good for was being ogled by the patrons of the Gentlemen's Lounge. She'd worked there for the past nine years and it never changed. Until one night a Sgt. At Arms from the local MC turns her dreary smoke and glitter filled world on it's head. Can he show her that all men aren't created equal and that she's worthy of love?
Tagline :
She was always just a dancer, a nameless face to many patrons. Until he called out to her.
_________________
I am in love with that banner, first of all. I really wish I could make one that stunning; I love the colours and of course, the cast of characters you've chosen for this piece. The theme is one of my favourite Leppard songs, so I'm also loving that! including each playlist. I don't know how you do it, but you certainly know the characters well and I can't seem to achieve that kind of thing, aha. I need to take lessons from you on that one. Each playlist is very unique and.. I spotted "Father Figure" in there and fangirled a little. And may I please adopt your polyvore sets for this story? If I had the money, I'd probably buy half of those items, urgh. I'm not being very patient with this one at all, my apologies if I'm a bit giddy, but I really am looking forward to seeing where this goes  

_________________
Aww! Thank you so much! I tried to get to know the girls as well as I could, you do a beautiful job with your posts! You don't give yourself enough credit! You can adopt anything your heart desires, polyvores included, haha. I apologize for the delay in posting but I changed a few things.
.*.*.*.*.*.*.*.*.*.*.*.*.*.*.*.*.*.*.*.*.*.*.*.*.*.*.*.*.*.*.*.*
A/N: The work below is a work of pure fiction, it's not intended to infringe upon the works of others. I make nothing from writing these pieces of fiction so please, don't sue. As far as I know there are not MCs out there that go by the aforementioned name or trademark. *moves mentioned are as follows : Aerial Invert, Sunwheel, and Backhook/Goddess/Dying pose all of which can be found here - http://www.learn-pole-dancing.com/pole-dance-tricks.html. I sucked at describing them so I apologize.

.*.*.*.*.*.*.*.*.*.*.*.*.*.*.*.*.*.*.*.*.*.*.*.*.*.*.*.*.*.*.*.*
The night had started just like any other, the girls came in usually making small talk amongst themselves and scurrying around the tiny dressing room trying to get things in order while the usual's came filed in. It was same thing, six days a week. I was up by eight, out for a jog by nine, doing errands until twelve, usually babysat until four, and by six here I sat getting ready to go on by eight. It always Helene or I coming in to help open for the night shift and leaving at the same time, which was usually about two or three in the morning unless we were booked for private parties. Today had been unusually trying because I'd been called in exceedingly early to help show a new girl around and give her some pointers since I was one of the old group. In truth there were only two of us left in the place but Helene was busy trying to get her new place set up, she'd waited for the last two years for this apartment and I couldn't blame her. About nine years ago the Velvet Underground Lounge was a very hot spot until the Jellybean and Blue Panda opened up, both very low brow places. At least around here we were called dancers and were told we could keep our bottoms on and choose our own music for our stage shows, a list was posted as to what newbies could and couldn't use along with a set of the house rules and regulations. We were a small night crew, only six of us were on tonight but we managed. Here seniority ruled and Helene and I were like older sisters to the others.  The owners Lenny and Celia Griggs were like surrogate parents to us and always remembered birthdays and anniversaries so we felt like we all belonged, even if we took our clothes off for a living. We were all treated with respect and had formed a close knit little family although we were a sort of testing ground for a few young kids that thought they had the chops to make it in this business. A very large percentage didn't, including the girl I was still trying to train.  She was clumsy as hell and couldn't find a rhythm no matter what she danced to, she was also very pushy with customers when they turned her down, all three were the hallmarks of failure. She just wasn't going to last long. I'd spent most of the day trying to show her basic moves and how to make small talk and drilling the four rules into her thick head.
1. Never give out your real name.
2. Never accept a ride from a customer unless they're cleared by Lenny or Celia.
3. No "extras" ever. No matter what they say they'll pay you.
4. Bottoms stay on at all times.
Needless to say Miss Air Head of the Year still couldn't grasp the concepts. I was about ready to start making flash cards for her when Lenny had the bright idea to put her behind the bar and teach her how to properly open a bottle of champagne. Poor bastard ended up with a black eye and my sympathies. Something told me this girl was going to be out on her scrawny ass before show time tonight.
"But what do I do if they don't want a lap dance or they don't tip when I'm on the stage?"
I was midway through my attempting to apply my false lashes and I was about to snap. I'd spent my entire day with this idiot fighting a raging headache and she was still asking stupid questions. I normally had the slow and easy approach to teaching new girls but today it wasn't sinking in.
"If they don't want a lap dance there's nothing you can do, don't bug the customer. Move on to someone else and try again. You also have no control if they tip on stage or not, hun. If they don't like what you're doing you've got to find something new. What are you dancing to tonight?"
The new girl, who was a bottle blonde going by the name "Heaven" looked at me and all but tossed her hair and shrugged.  "Oh, something old. Maybe something by Foreigner, that slow one you dance to all the time. It's time to let the crowd see something new instead of the same old same old."
I had successfully applied my second lash and curbing the urge to strangle this wannabe when Celia popped in with Heaven's personal copy of the rules and song lists. She'd only worked here a little over a week and she was already on the blacklist when it came to various songs and shifts, something that had never been done in the club's history.
"You've got three songs to choose from and the list is color coded since you're the new girl, you're in yellow at the bottom of the list."
Heaven's eye bugged as she skimmed the list as Helene came in a flurry of purple and smelling faintly of Love Spell. The smile she always had in place faltered as soon as she sat down next to me and went about trying to get ready as Heaven continued her tirade.
"
This isn't fair!
I'm younger than the other girls! I'm prettier! I'll bring in more money than Neon and Candy any day. Foxy too. This so isn't fair, Celia! I should have top billing not them!"
This girl hadn't even bothered to learn our proper names, I couldn't tell you how many times I'd told her to call me Colleen when we weren't out on the floor. Neon was Helene and Foxy was Sue. How freaking hard was that to remember? For "Heaven" aka Stephanie it was like rocket science. Celia had already tuned out Heaven's whining and had gone about collecting the day shift's discarded towels; but I was about to reach my boiling point, something I never ever did.  I threw down my lipstick and turned to face the newbie. I wanted to grab this girl by the hair and swing her around but I refrained. I'd worked too hard to get where I was, I wasn't about to let some little twat derail my career in one fell swoop.
"Youth and beauty fade,
hun
. Smarts and respect come as you age. You're barely over 18 and you've got a long way to go if you want to make it. Now, I suggest you suck it up and learn your place here and respect those of us that have worked our asses off to get where we are. Or, you could go and work at some low brow place where they actually make you turn tricks in the VIP rooms. Now, if you want my
honest
opinion I'd go with the old standby by David Rose and make the best of it. If you don't like it get the hell out and let the rest of us do our jobs."
The room went quiet as Heaven simply stood there, mouth agape and eyes bulging. With a flick of her hair she grabbed her bag and glared at Celia before whispering "I quit" and walked out.
Tears welled up in my eyes as I looked around at the other girls and Celia.
"Oh god, I didn't mean to lose it, I really didn't. I just couldn't take it."
I was already hiccuping as Sue passed Helene a cold washcloth to put on the back of my neck. Lately I'd noticed nearly everything set me off, I wasn't happy at home, if I could even call it that since I lived alone, and here it was beginning to get old. The same smokey air, the same songs, the same men ogling me. Some women would think I loved the attention but it wasn't true. I was still trying to find my Mr. Right instead of Mr. Right Now. I'd gone on countless dates (never with a patron, ever) and found that men fell into two categories. The ones that freaked and looked at me like I was disease ridden and cut the date short and the ones that wanted to know absolutely everything about what I did and if I was ever up for a threesome or some kinky crap like that. Just once I wanted to find a guy that liked me for me, not what I did, not what I looked like, none of the superficial stuff. I'd had maybe three relationships in the past nine years and all of them ended with me in tears and thinking I wasn't worthy of anything.
"It's okay, Colleen. She wasn't a good fit here, we all knew that. You just told what she needed to hear without sugar coating it."
Celia said as she gave me a hug before turning to Helene who backed her up and wrapped an arm around me.
"She's going to end up going back to Mommy and Daddy or down at the Blue Panda turning tricks to break even. Now, don't worry. You're going to be okay, with kids like her out there we need professionals. You know the limits and boundaries. She doesn't and she'll pay for it, dearly with the way she goes about things. Buck up buttercup, it's going to be an easy night."
The night passed by painfully slow as it seemed to be just a never ending carousel of stage and floor work. We'd circulated at the start of shift and mostly just talked to the regulars, most of the time these guys just wanted someone to talk to all superficial stuff but a pretty smile and a good ear could go a long way in bulking up someone's confidence in life. Our fourth change of costume was when Helene finally asked me what was bothering me.
"What's wrong, Colleen? You're not yourself, you haven't been for a while. If something's bothering you you know you can  always tell me."
I finished adjusting my top and sighed as I brushed out my hair. Helene always knew, I could never hide anything from her. That's why we were such good friends, hell not friends, sisters. We knew each other better than we knew ourselves.
"It's nothing really...and everything..all at the same time. Every night I go out there I feel like I'm further and further away from finding what I really want in life. No normal guys wants a thirty something dancer, no matter how good they are or how clean they are. I think I'm just meant to be ogled but men who are married but want to be free. There's no one out there for someone like me, there never will be. Do you feel like that sometimes, Hel?"
"Sometimes, but I always remember that there's someone out there for everyone. Even us dancers. Oh come
on
, Colly! You're only thirty, the something comes much much later, babe. Between the two of us we've kissed enough toads that our princes are bound to come along. Just have hope. "
I applied a bit more body lotion and another dusting of glitter before looking her in the eye.
"I think my hope's run out, Hel. I think it really has this time. I'm busted goods."
Helene was just about to answer me but instead she hugged me as she was introduced on the main stage.
"The fabulous Miss Neon Bullet dancing to Paradise City."
Each of us here at the Velvet Underground had a calling card, Helene's was throwing out glow sticks to her audience and finishing off her night with Father Figure.  Sue's was a bubble machine rigging in with the lighting and dancing to some Miami Sound Machine song, mine was passing out lollypops and Aerosmith's Sweet Emotion. Tonight I'd told Jimmy the DJ that I'd  temporarily traded in the suckers for a smoke machine and some glitter to go with some slower songs.  Hopefully the regular clients wouldn't notice how upset I was about life tonight, nothing worse for business than a dead eyed dancer lost in her thoughts while she danced. Something freaks them out about seeing us up there totally devoid of emotion. They say it's like seeing a zombie up there, all dead eyed and disconnected.
I took a deep breath and knew soon I'd be introduced, I was and pretty soon all my cares and worries blanked out. I was lost in the music, not so much in the lyrics but the music and the feeling. The smoke swirled around as the house lights dimmed, leaving me bathed in a cool blue light. I could tell that the front seats by the stage were scantily filled. I could only make out a single head so far.  It's gotta be a slow night then.  I thought to myself as I slowly twirled around the pole. Cat calls were heard from the right by some drunk.
"Wouldn't mind having that one in my bed. Hey there Candy darlin' Wanna make an extra buck or two?"
Now this mountain I must climb, feels like the world upon my shoulders
Through the clouds I see love shine, it keeps me warm as life grows colder

Every catcall seemed to get to me, a little shred of my soul was chipped away and I tried not to let it show on my face. The beat built as I dropped down to my knees and slowly came back up the pole preparing to do an aerial move Helene taught me ages ago before transitioning onto the floor, basic stuff every dancer knows making the rhythm look good.
In my life there's been heartache and pain
I don't know if I can face it again
Can't stop now, I've traveled so far, to change this lonely life
I heard the distinct sound of breaking glass and a scuffle followed by a gruff and low remark.
"She's a woman, not a piece of meat. She's got more class than any woman you're used to. Now get the hell out of here before I lobotomize you with this beer bottle."
That was when I first heard it, up ahead of me. I usually blocked out the cat calls of "Hey there sugar" or "Nice rack, honey!" but tonight I heard it.
"You're beautiful, you really are."
For a second I lost my train of thought and was snapped out of autopilot, I looked over my shoulder and saw him as the light shifted a bit, a guy that had been coming here off and on for the last few years. In all honesty his words didn't strike me as creepy, he sounded like he meant it and it was genuine. Something that I didn't heard every day. I recognized his cut, he was part of the local motorcycle club the Reaper's Angels. Rumor had it that Lenny was part of the original founding crew that was long gone by now but out of respect for him they kept his business and the rest of us safe. Those in the higher ranks frequented the club. I offered him a small smile and a nod as I continued to move to the beat ultimately ending in a "dying" pose at the bottom of the pole, yet another stand by.
"Meet me tomorrow night in the VIP lounge."
I want to know what love is (let's talk about love), I know you can show me
I want to feel it too, I want to feel what love is
I want to feel it too, and I know and I know, I know you can show me
Show me love is real, yeah, I want to know what love is
I gave him a nod as the house lights came up, the place really was empty. The DJ, barmaids and myself were the only ones that remained. Well, unless you counted my VIP client. I noticed my tip at the end of the stage by the rail where he'd been sitting, front and center no doubt. Two crisp fifties under an empty beer bottle. I wandered back into the dressing room to find Helene just coming out of the showers dressed in her fuzzy slippers and silk robe.
"What's going on out there? The place is dead, I mean totally dead."
I asked as I toweled myself off and took off my makeup.
"The MC's president's having a meeting with Lenny in the backroom, had to clear everyone out. Well, unless you count us and two of the MC's crew. Something big must be about to go down because it's all hushed whispers and talk of escorts home for us. Colly, I know this town's getting bad but I never thought it was this bad."
I gave her a reassuring pat on the hand before popping into the bathroom and changing into my normal street clothes. Nothing fancy just a t shirt and jeans.  It was well past two and I was worn down to a mere nothing. At this point all I wanted was to go home take a shower and collapse into bed, although I knew I probably wouldn't make it that far and just pass out on the couch in my PJs. I grabbed my two tote bags filled with all the necessary crap I needed for a night at work and walked out with Helene out to the car park out back. We were more than startled when we noticed two men standing out under the overhang of the building watching us. I stood in front of Helene trying to act as a human shield as best I could. Early on in our careers at the club Helene and I made a vow to protect one another as best we could, we'd known one another since we were kids and had always stuck together like glue no matter what.  I reached into my bag and pulled out the small automatic that Celia had given me after I'd been mugged a few years ago and aimed.
"Hold it right there."
Two sets of hands went up as they attempted to come closer I was just about to squeeze off a warning shot when one of them spoke up in a thick brogue.
"Easy there, we're just here to see you two off home. Lenny's struck a deal with us to offer full protection to his girls. Think of us as your guardian angels, huh?"
I raised an eyebrow thought for a second, I could feel Helene gripping into the back of my jacket.
"Into the light, lets see your cuts and roll up your sleeves. Reapers Angels all have tattoos on their forearms. Two forms of ID out, move it we don't have all night."
Surprisingly they obliged and we saw twin St. Michael's tattoos and matching cuts, one with Vice President and Sgt. at Arms patches. Wallets were next and licenses for both bike and car were shown. For a pair of bikers they were surprisingly willing to listen to two women.
"Cuthbert and Lyall huh? Who the hell names their son
Cudthbert
? Parents religious much?"
Helene muttered from beside me as she got a better look for herself only to hear a gruf reply from he who was named Cuthbert.
"Actually it's Cuddy thanks and yes, my parents were quite religious. Let me guess you must be Neon..or would you rather go by
Helen
?"
There was a hiss from behind me as Helene seethed a bit at Cuddy's obvious butchering of her given name.
"It's Helene, you big ox and yes, my first name's fine. Nice set of scars you've got yourself there, Cuddy."
"Not as bad as the one you've got on your leg, Helene."
Helene looked shocked and just a teeny bit unnerved at the mention of her scar. She'd been bitten by a dog when she was six and needed quite a few stitches, it was tame now compared to what it first was but she was still self conscious about it. Cuddy saw the look on her face and gave a wry smile.
"Aye, I've seen you on the center stage a time or two. Those glow sticks you pass out come in mighty handy at times. Been meaning to thank you."
For the first time in her life Helene was struck speechless.
I noticed Lyall had yet to say anything as he shoved his wallet back into his pocket and gave me a nod of recognition before finally speaking.
"It's late, you must be tired. You go on ahead and I'll follow you out, Miss...Striper"
I recognized that voice, he was my would be protector from earlier that night. I couldn't help but turn pink as he looked at me.
"Call me Colleen, please."
He gave me a nod before the four of us separated for the night and went off in two different directions, Helene heading West with Cuddy riding behind her and Lyall and I going East. For some very strange reason I felt just a little bit safer as he saw me to my door.  I turned and looked at him, a road weary face with such sad blue eyes.
"Thanks...for everything but I've got to know what did you defend me when I was up on stage? I'm just a dancer, nothing special."
Lyall shifted from foot to foot before looking me in the eye.
"A lady's still a lady no matter what her profession is, you're a human being with feelings and a soul. You deserve to be protected."
He turned on his heel before walking back to his bike, he waited until I was inside and the lights were on and then he left. For the first time in nine years I didn't have to call Helene, who was undoubtedly sound asleep at this point, to tell her I'd gotten home alright and have her stay on the phone with me until I was just about ready to nod off.  Maybe things were starting to look up at this point.
_________________
Nooooooo, I am so not going to be at all patient with these updates. I can tell you that right now, aha. I'm in love with that first one.. and that annoying little newbie was unbelievable. I'm so glad Colleen set her straight. This was like watching one of my favourite films and being really sad when the credits rolled. Argh, I have so many emotions going on right now. I can't wait to see what happens between the four of them next; excellent writing!
_________________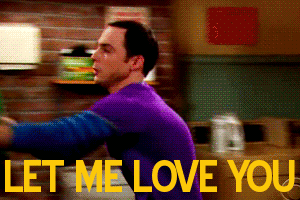 Gah! you're wonderful you know that? Without you as a dear constant reader this story (and many others) would still be sitting in a notebook collecting dust. I'm crying happy tears over here at the fact that you're loving it and I'm very very happy to say that Tig/Colleen and I are working on a second update.

P.S. I'm loving the new RP account! I dare say that Ray is quite an interesting lady.

_________________


Similar topics
---
Permissions in this forum:
You
cannot
reply to topics in this forum